About Solaray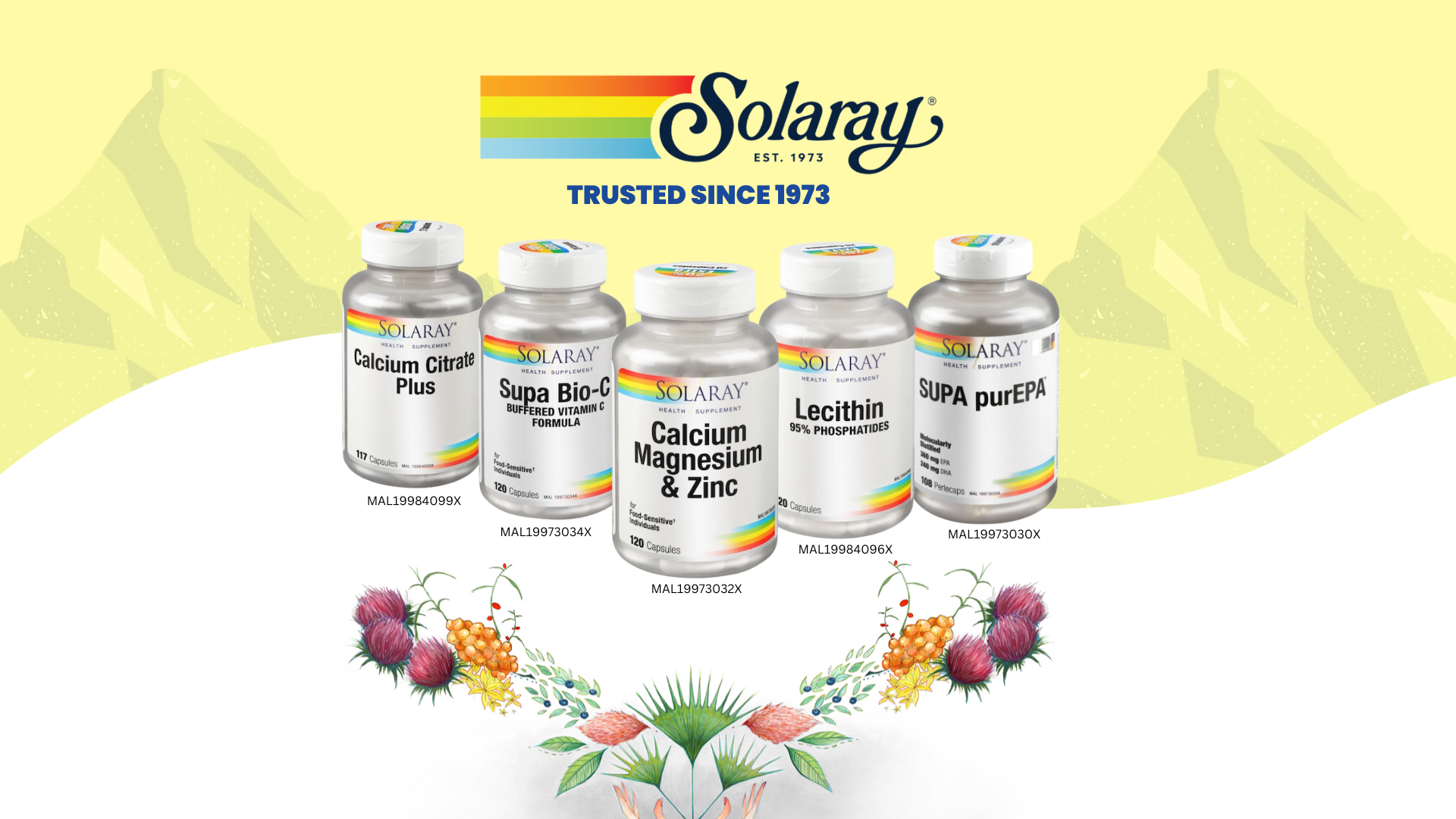 Solaray Vitamin C, Minerals & Herbs
Solaray began in 1973 as one of the pioneers in formulating and marketing supplement. From its inception, Solaray focused on encapsuled products, which are easy to swallow. By 1984, Solaray became a full line manufacturer, carrying high quality herbs, but also a wide line of vitamins, minerals and specialty products. Today, Solaray vitamin C, minerals and supplements are sold in over 60 countries! Making a healthy world isn't just something we aspire to do... it's something we are doing. This has been our passion for over 38 years.
Solaray Men & Women's Vitamins & Minerals
Our product are specially produced for both men and women alike. We want everyone to be able to enjoy our products, regardless of gender. That's why we make sure have both Solaray men and women's vitamins and minerals for sale at our store.
Reputable Manufacturer

Solaray is manufactured by Nutraceutical Corporation in USA. Solaray product are fully manufactured, packed and imported from USA.

Brand Trusted Over 40 Years

Solaray began in 1973. By 1984, Solaray became a full line manufacturer, carrying quality herbs and a wide range of vitamins, minerals and specialty products. Today, Solaray products are sold in over 60 countries!

Formulated To Meet The Needs & Expectation Of Today's Modern Lifestyles

Continuous research & development is done to meet the needs & expectation of today's modern lifestyles.

Continue To deliver The Fine Quality, Safety Of Products.

Every Solaray products are subjected to rigorous testing and screening protocols. products are thoroughly tested to meet label claims and safe.

Ministry Of Health (MOH) Approved Products

Solaray Products are approved by Ministry of Health in Malaysia. Solaray products are produced according to the stringent GMP standards and comply with the latest requirement of USA & Malaysia government regulatory bodies.
KKLIU 1847/EXP 31.12.2025
About Trinley

Everyone Deserves A Happy Life
Every day, many Malaysians benefit from using our Trinley products. Our range of supplements comes in the form of daily nutritional vitamins and minerals that aims to help you to support your health and wellbeing.

A truly Malaysian homegrown brand, Trinley was born out of a passion to provide quality health supplements that would suit and meet the local needs of Malaysians. With a focus on support your quality of life, Trinley products are designed to help you live healthily and happily every day.
Why Choose Our Daily Health Supplements ?
Healthy Choices Can Be Affordable

Made from high quality ingredients and manufactured locally, Trinley products offer the good quality of daily health nutrition at affordable prices to help you reach your health. Aimed at addressing the growing health problems in Malaysia, Trinley holistic formulas have been specially formulated to suit the needs of Malaysian consumers.

Quality Is Our Priority

Manufactured in Malaysia, Trinley is proud to be manufactured in accordance with GMP standards. The purity and quantity of the active substances in Trinley health supplements are verified in laboratories equipped with good technology. Developed using the most recent scientific research and have gone through all rigorous approval procedures to achieve the highest standards. Trinley is a brand synonymous with integrity that is truly committed to providing good nutritional supplements.

You can shop with confidence at Trinley for all of your health and nutritional needs.
KKLIU 1847/EXP 31.12.2025
About Greenlife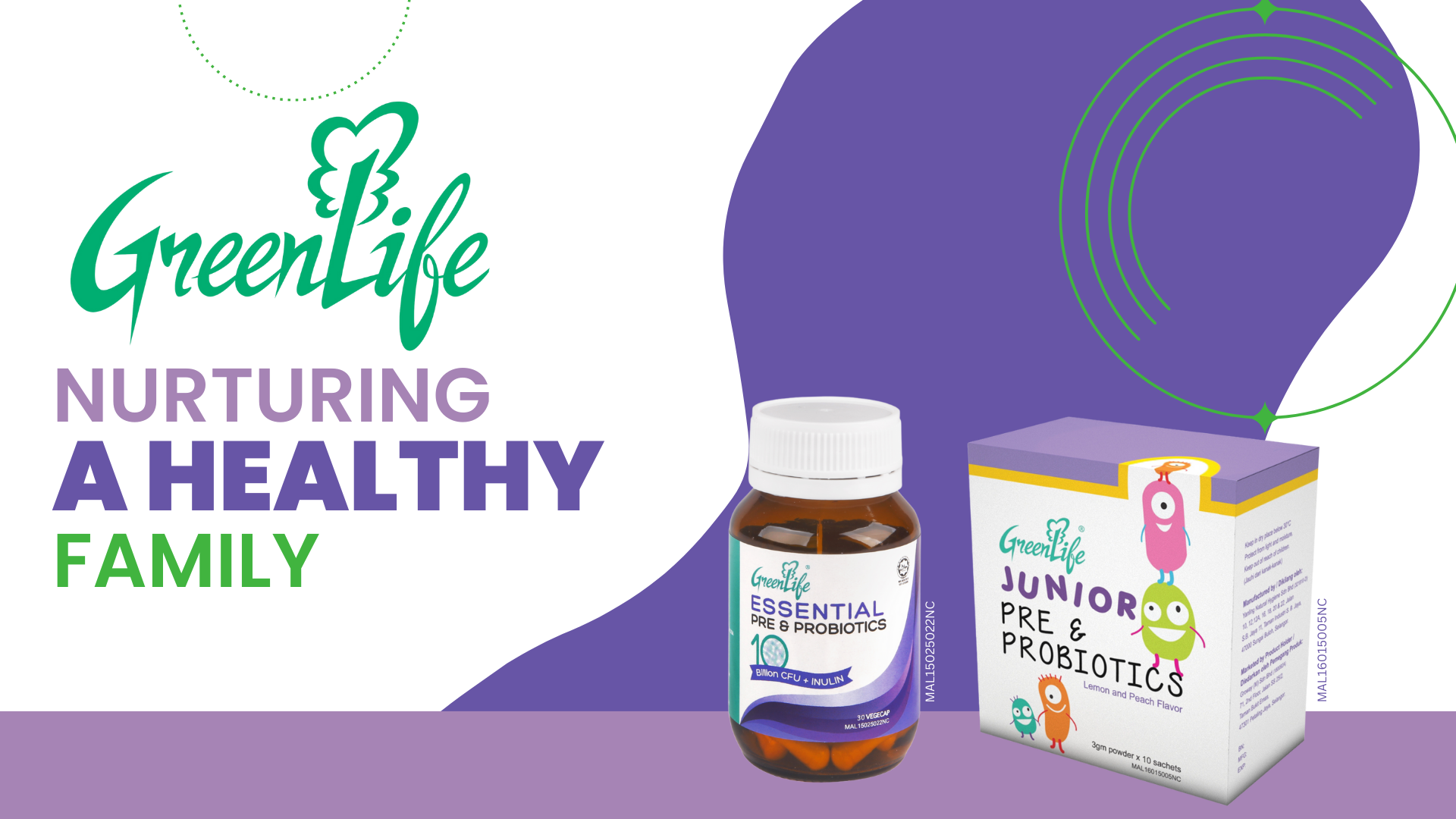 Gut Care Supplements
| | |
| --- | --- |
| | Greenlife offers a variety of health supplements in an easy-to-consume form in order to support your body's and overall health. We want our products to be accessible to everyone at an affordable price. Futhermore, we have a wide range of products suitable for both adults and children. |
KKLIU 1847/EXP 31.12.2025